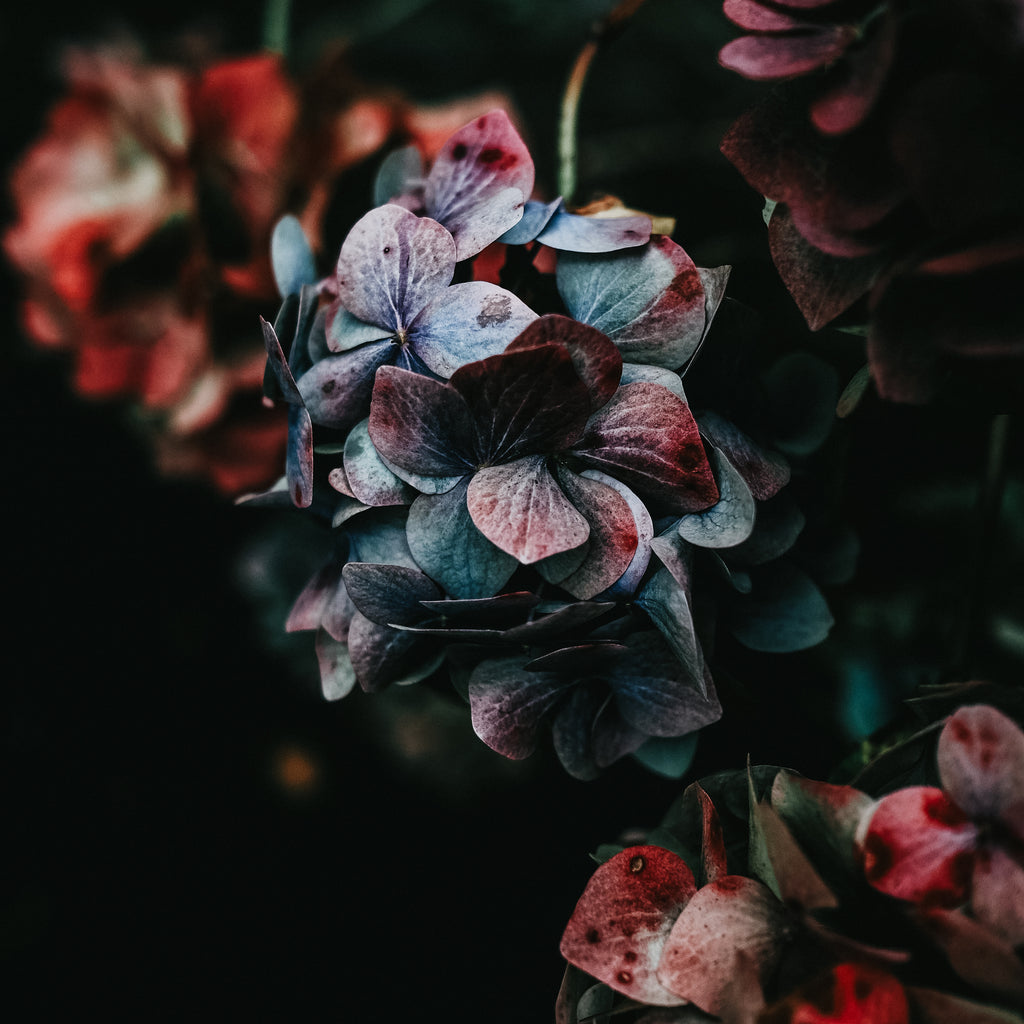 Hearth & Home brings you an international showcase of beautiful bloomers. These selections flower for a long period, do well in a range of conditions, and provide an incredible variety of fragrance, bloom habit and color without a lot of maintenance. Plant individually, in containers or in borders, or plant en masse to dazzle with drifts and explosions of color. All you have to do is sit back and enjoy the antics of all the butterflies, hummingbirds and other birds you'll attract. Tibouchina urvilleana – Let the lush purple flowers of this evergreen shrub transport you to the tropics. Enjoy the large tropical blooms spring, summer, and fall. The rich royal purple flowers and soft velvety leaves of this Brazilian rainforest native are outstanding around a courtyard, patio, or pool. Grows to a robust 6-8' tall and wide. Bulbine frutescens 'Hallmark' – This succulent groundcover hails from South Africa but the narrow fleshy green leaves are reminiscent of the aloe. Tall stalks of orange flowers with frilly yellow stamens rise above the foliage from spring to late summer. Best planted en masse for waves of flowers. Reaches 1-2' tall, spreading by rhizomes to 3' wide.
Begonia 'Richmondensis' – The hardiest and easiest begonia to grow, shade-loving 'Richmondensis' grows to 2' tall and wide. Salmon-pink flowers are up to an inch across and bloom almost constantly. Shade makes the large dark green leaves softer and greener, sun makes the foliage redder. The architecture of the stems is upright and zig-zag between the nodes for an airy and open effect.
Ceanothus 'Concha' –Grace, beauty, fragrance and a dazzling display of flowers in spring make California Lilac one of the most popular lilacs in the western landscape. The gracefully arching branches and dense foliage look good all year, but spring is the real show-stopper when reddish buds burst forth with masses of cobalt blue, slightly fragrant flowers. Grows vigorously to 8' tall by 8' wide and thrives in full sun. Penstemon heterophylla 'Margarita BOP' – This delightfully hardy perennial displays a profusion of sky blue to violet flowers from spring through summer. BOP stands for "bottom of porch", where this tough but easy-going native plant was first discovered in Santa Margarita. Tolerates a wide range of soil conditions in full sun and part shade. Grows 1-3' high and 1-2' wide. Salvia leucantha – The arching branches and downy gray-green leaves of Mexican Sage give an old-world romantic look to the water-wise garden. Velvety purple flowers bloom from spring to early fall, and almost year-round along the coast. Cut back in winter for best appearance. Grows quickly to 3' tall and wide. Salvia chiapensis – This cloud-forest native of Chiapas, Mexico is a real eye-catcher with bright magenta flowers and glossy green leaves. Give this tireless bloomer the moisture and shade it craves and you'll be rewarded with lush foliage and brilliant color for months. Cut back hard in spring to give it the rest it needs before fresh growth begins. Grows 3' x 3'. Fremontodendron californicum – In bloom, nothing can compare to the spectacular display of the California Flannelbush in springtime and sometimes into summer. This evergreen shrub/small tree dazzles with an explosion of vivid yellow to gold flowers that are 2-3 inches across. Named for its fuzzy, flannel-like leaves, this fast-growing native shrub can reach a height of 15'. Makes a fine hillside planting. Calandrinia spectabilis – For spectacular continuous color, this robust succulent from the hot, dry mountains of Chile fits perfectly into the Mediterranean garden. The contrast between the smooth, bluish-gray mounds of foliage and tall spikes of brilliant magenta flowers is breathtaking. This super easy plant will send up an almost endless succession of flowers from spring to fall. Cut back hard in winter for the best show in summer. Plectranthus 'Mona Lavender' – Any list of great bloomers isn't complete without 'Mona Lavender'. Sprays of dark lavender flower spikes are a stunning complement to leaves that are dark green and glossy on top and intensely purple underneath. Fast growing to 2-3' in part sun, or slightly smaller but more intensely colored in more sun.